A word from our President:
Our company represents an array of fine barrels and winemaking products from Europe and America. We have added two new coopers in 2019, starting with Giraud (based in Cognac) and then Montgillard (based in Burgundy), plus the addition of our own brand of American oak barrels (Signature by PWC). Oenotan Selection is a formidable selection of tannins that has helped winemakers improve their wines for several decades. We also offer both concrete (Oeuf de Beaune) and stainless steel tanks (SERAP), both manufactured in France. Let's not forget one of the best presses in the world, Coquard! Topco racks have been part of our product offering for many years now.
We look forward to continuing the tradition of providing you with top quality products and superior service.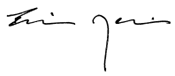 Eric B. Mercier
President
Premier Wine Cask