A word from our President:
Your wine is more important than our barrels… We know it is possible to destroy a good wine with a bad barrel. We worry about your wine so that the barrel takes care of itself. The selection of timber is critical. The seasoning of staves and heading cannot be compromised. The crafting of the barrel can never be over emphasized. These steps, taken over many generations, create the premier barrels you have come to expect from Premier Wine Cask.
Our company represents an array of fine barrels. The Barrel Associates International American oak collection provides winemakers with Fire Bent, Water Bent and Deep Toast™ barrels to age their fine wines. Each bending regime offers an array of flavors that enhance your wines.
The best French oak barrels in the world today are crafted by Jean-Marcel Jaeglé in his cooperage located in the south of Burgundy. Tonnellerie Dargaud & Jaeglé and the Marcel Cadet barrels consistently offer wonderful flavors and exciting texture to award winning wines. When you look around the globe, the wines that are easily sold or on allocation most probably have the D&J pedigree. D&J's consistent attention to details has become legendary.
We look forward to continuing the tradition that was established over 20 years ago of providing winemakers worldwide with top quality barrels and superior service.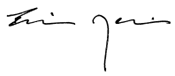 Eric B. Mercier
President
Premier Wine Cask